Waterfront Lots and Land, Few Things to Check Before You Buy
Waterfront lots and land need attention to details!

Are you are planning on entering the cottage market by buying a waterfront lot and building your own cottage?

Do some research into the location, the lake and municipal building approvals (some have minimum size restrictions). Ensure all your bases are covered and planned before finalizing a purchase decision.

Everything you know about buying Real Estate or a house in town will have to be modified.

You now live close to schools, the grocery store, the hospital all the conveniences you are used to. When buying waterfront you need to be aware many times these conveniences will not be so close.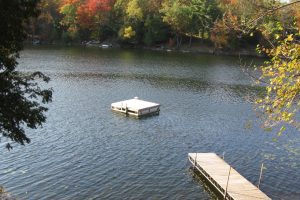 You're planning and research will ultimately begin with your budget, next will be the area or location you want to be in.

How far do you want to drive?

The extra time spent on the road can become very tiring after owning the property for a few years. Set a maximum driving distance and only deviate with careful thought.

Many waterfront lots have municipal restrictions on what you can build, where you can build, restrictions by zoning and if you are allowed to use it year round.



Your research and planning may take many a while but the homework will be well worth it for your piece of mind when you finally purchase.

When looking at lakefront or river lots check to see if there are, easements, restrictions and/or covenants attached to the land.

These will be found on the survey documentsand should be noted on the deed.

Review them with your lawyer to ensure that they are clear and not open to misinterpretation.

In each municipality there is an official plan, many are posted on the internet for review. This plan will detail general policies for future land use.

Zoning bylaws put the plan into effect and directly relates to the usage of the land and any activities associated with it. The bylaws basically chop the municipality up into pieces into land use zones along along with the standards for each zone.

Keep in mind you are not only dealing with the municipality. There are other government agencies such as conservation authorities that have a say or control what you do with the land and building your cottage.

After a lot of searching we found this company that offers Lake House Plans and small cottage house plans have a look! Also look at small cottage plans!



Plan, research and above all...Have Fun!





Waterfront Lots-Back to Top

Ontario Cottage-Back to Home Page



< >