Your Cottage Search
How To Find Your Cottage, Waterfront Home or Luxury Property in Ontario
by Peter Rollings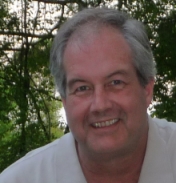 Peter Rollings-Broker
Owner of This Site
Keller Williams Solid Rock Realty

Would you like to find your cottage, waterfront home or luxury property?

Yes? Then read on to discover, without any hype or BS, the 8 Key Steps you should follow to get to your property.

Surprisingly simple, but very few families use them to their advantage... in the interests of brevity, here's a few of the major items to be aware of.
1- Your Goals-
the most important decision. How much you want to spend, the location, the lake...your ideal plans that reflect your family goals for the future.
2- Knowing the Lakes and Areas-
there are a lot of lakes and a lot of properties, determining your ideal location and getting ready to run on a moments notice as soon as an amazing property pops up
3- Understanding the Market-
going beyond trying to watch the MLS® and trying to figure out the market and pricing. It's getting your ideal dream property and every listing delivered to you automatically.
4- Know that Properties Do Not Last-
sometimes a beautiful property comes on the market that is priced so well, it going to be gone in a couple days and if your serious...you need to be ready to get there first
5- Gaining A Premium Service-
understand how the real estate market works, running in cottage country takes time an sometimes patience...
this is key
...PICKING SOMEONE TO WORK WITH and how to get this person to protect your families best interests
6- It's Who You Work With-
that is on your side, working for you in your best interests and not the seller, and gives you unbiased, professional advice that you can trust
7- Understanding Due-Diligence-
Buying in cottage country is not the same as the city, what are key points to know so are you protected when you buy
8- Our Cottage Search Program-
if your ready now or very soon to buy...understanding the market, getting there first and the key step to having someone working for you and in your best interests...
WOULD YOU LIKE TO LEARN MORE?
If you apply these top 8 items, you certainly will gain an advantage over many other buyers- definitely when it comes to knowing more about the market...but I've only skimmed the surface of the best strategies you can use.
If your not working with an agent, this program is designed to connect with a professional in the area (you are searching) that knows the market and that will work with your best interests in mind.
To find out more fill out the form above or contact me direct at 613-802-0090 or
Email Peter
We Cover...
| | |
| --- | --- |
| Bruce Peninsula | Bancroft and Area |
"No Other Waterfront Site Matches our Breadth
of Coverage Through the Vacation Regions of Ontario."