Cottage Sales
Mouse Over Images for More Information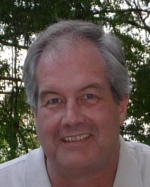 Hi I'm Peter Rollings,
Looking for Maximum Exposure for your Property?
For over two years I have been providing buyers with contacts across Ontario to find and buy thier cottage property or waterfront home.
At this time, this site enjoys thousands of visitors a month. These folks are searching for information and for cottages, waterfront homes and luxury waterfront properties right across Ontario.
Locally I cover, the 1000 Islands through the Rideau Lakes area with our offices in Brockville, Kemptville and Ottawa. Across Ontario, I work with Realtors® that specialize in local waterfront sales and have years of experience.
I provide several easy ways for you to contact me.
Direct Line or Text: 613-802-0090 or Toll Free: 866-269-5713

E-Mail Me
or fill out one of the following forms for greater detail.
All of these forms go directly to my phone allowing me to contact you very soon after you complete the submission.
Don't be surprised if I call you in a few minutes!
Please contact me for more information or fill out the form below in as much detail as possible.
Please be sure to click the submit button at the bottom to send all your details.
Working together through these alliances, we combine numerous resources to ensure the best possible result for you, to Cottage Sales, waterfront home or lands.
Another Location? Select Your Area Below!
Cottage Sales - Top of Page
Cottages For Sale- Home