Peter Rollings
Peter Rollings
...a message from me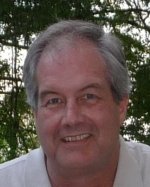 Upon entering the world of real estate in 2008 I had my eyes opened to just how much I didn't know.
The most surprising thing I think is just how much is the average person is not aware in regards to one of their most important purchase decisions.
And it's not your fault...and its not just the real estate industry.
Mortgages and finances, one of the basic systems used to purchase your home...is very often left to chance.
This site and thecottageclub, cottages and waterfront properties...
...call it a nitch, a passion if you will.
I want to be able to help more families reach their goals and find their properties or their cottage or home on the water simply and without hassle.
Yet, the real estate market is not transparent...
That is why I created this site.
To connect great families that simply want to find a great place, have honest service and get to the lake.
If you want great service, sign up to work with one of the agents across Ontario that I recommend.
I work in the 1000 Islands and Rideau lake region and am happy to help you too.
Other system coming up soon...
Social Media
Information Courses and Series
The Creation of Products for Consumers
Joint Venture Marketing and Alliances
My plan is to go beyond what any other real estate agent offers.
In fact in some systems, I share information that many do not want you to know...
For more information contact me anytime
Peter Rollings- Back to Top of Page


Back to Home Page