Buying a Cottage..a Few Things You Should Know!
You Are Here:
Buy a Cottage
> Buying a Cottage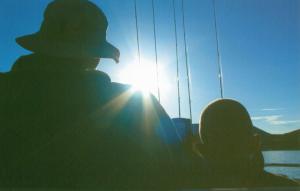 These steps are to help you complete more research than the average consumer!
Buying a Cottage or Waterfront Property
is Not the Same as Buying in City.
This entire site and program up to offer you the very best of free information. To help your family understand some of the issues with waterfront.
Question Everything You Don't Know When Making An Offer to Purchase!
Consumers joining our program are on top of the market and ready for new listings! Beat the rest of the market.
If you are serious about buying a cottage, don't sit and wait flyers (last weeks listings) or for the Ontario MLS Listings to go up! That's what others are doing!
THE BEST PROPERTIES ARE GONE BEFORE YOU KNOW IT!
You Should Be Aware Of...
Cottage and property boundary line issues or survey issues.


Perhaps crown land encroachment issues.


Zoning!Is it seasonal use only? (Remember this site is for across Ontario)


Septic systems the age, condition or type of system.


Water Well and Supply Systemsthis should be thoroughly checked out.


A water analysis? Never do that in the city!


Does it have a water treatment system such as UV lighting?



Does the property include the waterfront? See shore road allowance


Are there issues getting to the cottage. Have a look at restrictive covenants and check out right-of-ways.


You may be working with a Real Estate Agent (are they working for you?) and a lawyer (no disrespect at all intended) at your side during the purchase and think you are covered.
After closing, or a few years down the line, if issues come up...
it's your problem
to deal with!
Have you lived in the city all your life?
Even just close to the city?
What You Know about Real Estate in the City Needs to be Adjusted to Cottage County!
What about a power failure in the winter?


Can you get to the property in the winter?


Will the municipality allow you go to the property in the winter?


What about Cottage Insurance


Complete Your Families 'Due-Diligence' With All Aspects Surrounding Your Purchase.


Buying a Cottage-Back to Top
Cottage for Sale - Home