Sales Program
Increasing Your Property Exposure - Rideau Lakes and Area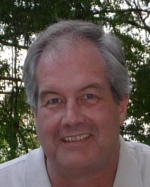 Peter Rollings
Selling Your Cottage or Waterfront Home?
The traditional way is by listing with a real estate agent and relying solely on the traditional marketing systems inclusing the MLS® system and individual website exposure.
Your property is
competing with every other property
in your price range on the market.
In fact, depending on the buyer, competing with listings that are perhaps hundreds of miles away.
Increase Your Listing Exposure or Explore the Option of Creating a Shared Ownership Property.
Increase your properties exposure to:
Increased Consumer Market


A More Affordable Consumer Ownership Option


Increase Online Presence and Exposure


A No Risk Marketing System
No obligation, find out more. .
Property Listing More Information
Please fill out the form below.



Contact Me For More Information





Quarter Share Ownership| Fractional Ownership Signup| Fractional Owner Sales|