Muskoka Cottages and Homes
Searching for Muskoka Cottages For Sale or Muskoka Homes for Sale?
Muskoka
This is one of Ontario's Favorite Year-Round Vacation destinations
and probably the most expensive for cottage hunters.
2,500 square miles of towering pines, sparkling lakes and rivers, endless recreational activities, diversified culture and friendly service.
Just a 90-minute drive north of Toronto and Pearson International, Airport (OK, if you have ever driven this on a Friday in the summer, will take a little bit longer).
Immediately you will feel the beauty and magic of the region; pink granite rock of the Canadian Shield, the roar of many waterfalls and the beauty of the towns and villages.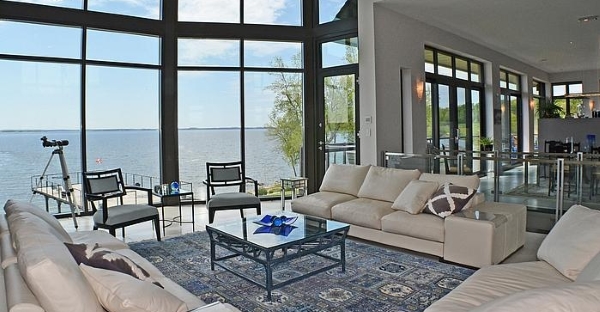 Simply...
I've worked hard to find great agents that are ready to work for you.
I created this site and program if you do not want search through the Internet anymore and just want to find the best property for your family.
"Get All Existing and Newly Listed Properties Directly to Your E-mail"
One Mukoka Agent, that knows the lakes and the properties...
Working for You
My Best in Your Search
Peter
Stretching from the wilderness of Algonquin Park in the east to the shores of the Georgian Bay Islands in the west, the area includes the towns of Gravenhurst, Bracebridge and Huntsville.
All offer a unique experience with an abundance of activities, attractions and outdoor adventures!
Of course this is the famed area of the million dollar or multi- million dollar cottages.
Movie stars, hockey stars and business professionals, many call this their cottage area.
Bass Lake
Bella Lake
Bigwind Lake
Black Lake
Brandy Lake
Buck Lake
Butterfly Lake
Camel Lake
Clear Lake
Clear Lake - Seguin Township
Clear Lake - Torrance
Clear Lake
Dark Lake
Fairy Lake
Fox Lake
Gibson Lake
Grandview Lake
Haggart Lake
Healey lake

High Lake
Kahshe
Kapikog Lake
Lake Joseph
Lake Muskoka
Lake of Bays
Lake Rosseau
Lake Vernon
Leech Lake
Leonard Lake
Little Whitefish Lake
Long Lake
Long Line Lake
Long's Lake
Mary Lake
McKay Lake
Moon River
Moot Lake
Morrison Lake

Muldrew Lake
Myers Lake
North Muskoka River
Oxbow Lake
Peninsula Lake
Ril Lake
Riley Lake
Saw Lake
Severn River
Six Mile Lake
Skeleton Lake
Sparrow Lake
Stewart Lake
Three Mile
Turtle Lake
Turtle Lake
Whitefish Lake
Wood Lake

Muskoka- Back to Top of Page
Cottages For Sale - Home