As Professional Timber Frame Builders you can be confident that Normerica has the construction and design experince in timber frame and post beam to make your dreams a reality.

Your Dream Home!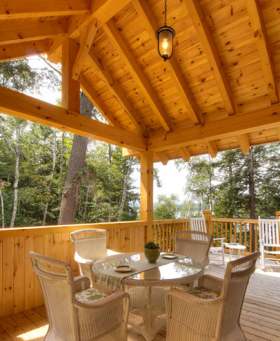 Explore building a fully custom waterfront home or cottage on your new waterfront lot.

In addition to one of a kind luxury custom post and beam homes, Normerica offers a complete line of predesigned timber frame homes that you can customize to suit your needs.

These homes have been engineered to deliver your family the most cost-competitive timber frame home packages in our industry.

Both our custom and predesigned homes can meet the character desires you have for your new home.

Give us a call or start your research by getting one of our design books and exploring the beauty of our timber frame home designs.

For projects of any size, our expertise at Normerica is combined your passion and vision for your Timber Frame home or cottage.



Explore the Benifits of Owning a Finely Crafted
Timber Frame Home of the Highest Quality and Value.



We hope you enjoy the process and look forward to speaking with you about your dream home or cottage.