Cottage Advertising in Ontario Waterfront Cottages
Cottage Advertising on the Web!



Look Here For Business Advertising



Web users search for content. "We" will deliver that content!

You and your clients (your future customers) can "meet" at our site.

You PREsell your services by OVERdelivering what they seek... information.



This is a cool part of this site!



Keep adding to your cottage rental listing! Write reviews, put in client reviews, opinions, and details about your cottage, lake and area. You get a content page for each submission and every article goes out in a blog from our site!
There are two options for listing on the site
Premium Rental Listing- Ontario Waterfront Cottage Site
***Introductory Offer!***

Free Listings
OUR BEST DEAL! A Cottage Rental listing on this site
is the most economical and effective way to give your cottage the added exposure for only
$20
annually(pricing includes tax). Regular $50 a year- Two years for less than the price of one newspaper ad!!
Your Cottage Advertising listing includes:


Four Pictures of your Cottage
Your name and contact information
Phone number
email link (optional)
Your Web page on this site
A link to your web site(You must link back to the site from yours)
Full Description of your cottage, unlimited text
Use YouTube videos, Facebook links etc. and add it to your posting
*Submission of up to 10 tourism articles per year (if you like) all articles will credit you as the author and link to your cottage rental page.
Affiliate Program- Coming Soon!


*Tip: This site is keyword driven. The better the article the better your authority to our viewers. All articles include your credit as the author and links back to your premium listing. Neat huh!
Your Guarantee!
Your cottage rental, based on your keywords will end up on page one of Google within the two years or a third year for free!
We Have Partnered with Papal for
Totally Secure Online Payment Services
Don't pay yet! Go to your cottage area and complete your listing.
Cottage Rentals Ontario
The Ultimate Cottage Rental System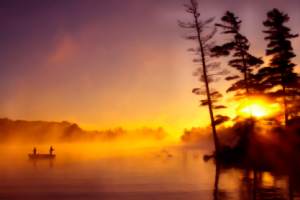 Cottage Owners!


The Only Total Owner Cottage Rental
Management System in Ontario!






*** Lifetime Advertising Introductory Offer!***

First 50 Listings-$60 for one year!


Canadian Waters Vacations Inc. is a Property Management Services Company serving Ontario Cottage Country. We are proud to now offer this exceptional and first class cottage advertising system which is unsurpassed in the industry.
A total and complete online booking system without using a full service cottage management company.
For Owners:
This is a Total Owner Management System
.
Your Purchase Includes Everything as Above plus...
Free web site for every cottage owner (two actually the first ones above!)
Online Reservations System
Online Payment System- Up Soon!
Availability Calendar and Quotes Manager- We integrate the system into your external website all updated in real time!
Online Income Statements
Affiliate Program- Coming Soon!
Spotlighting your Cottage Rental(s) on Ontario Waterfront Cottages Cottage Rental Section and reach a highly targeted audience at a fraction of the cost a newspaper ad.
Consumers seeking cottage and waterfront information find ontario-waterfront-cottages.com through our top search engine rankings,now at thousands of visitors a month! We strive to provide relevant information to our visitors.
A professional cottage listing in TheCottageClub.com rental directory can give you the added exposure for your cottage rental.
Find More Information Here
Cottage Advertising- Back to Top
Business Advertising- Back to Home