The Cottage Exchange - Global Exchange Program
The Cottage Club International Cottage Exchange Program!
ANNOUNCEMENT!

WE HAVE PARTNERED WITH HOMELINK INTERNATIONAL!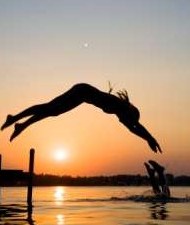 The Ontario Cottage Exchange Program
creates
a fantastic variety of family holiday options.
Take your family for
holidays to other cottages
, explore new lakes, shop the nearby towns and hidden villages.
Now Your Family can Enjoy Unlimited International Exchanges to Numerous and Select Destinations
Holidays to Global Destinations.
Enjoy more holidays with your family than you ever thought possible, and enjoy free accommodations!
The Possibilities Are Endless!
This program combines the best of whole ownership, fractional ownership, timeshares and destination clubs.
Join the program now as we grow and expand to offer your family more options, more choices and more services than any other Ontario cottage site!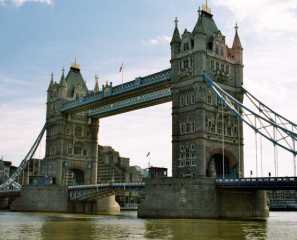 Enjoy your family cottage....

but in the meantime

....


Enjoy a holiday to Paris, London, Rome, Scotland, Spain, Australia or anywhere between and stay for free...




A Message From HomeLink



We are thrilled to announce our alliance with TheCottageClub.com and look forward to welcoming Ontario Cottage Owners to our family.

With Coordinators in 27 major countries we are a professional team of highly experienced home exchangers. So it is our pleasure to offer knowledgeable, personal support for our global community and now Ontario cottage owners.

We understand the essential ingredients that make for a rich and rewarding home exchange experience. We also understand that before you can truly relax and enjoy your exchange holiday, the one thing you really need is to feel safe and secure about the people who will stay in your ontario cottage property. We understand that you need to find far more than just the right house.. you need to find great people to exchange with. People who make you feel comfortable, who share your values.

Rest assured that HomeLinkers are those people. Since 1953 our global community has grown by embracing a wonderful tradition. We like to call it, "The HomeLink Spirit". It is our simple, traditional community values. Respect. Trust. Caring. Generosity. We understand that these are the foundation for every great home exchange holiday.

If you share our values too, and you would like to begin forming instant (and often lifelong) friendships in over 60 countries around the world, then on behalf of our entire global community we'd like to say, "Welcome Home".

Thank you for choosing TheCottageClub and HomeLink ... we'll be thrilled to have you stay with us!

Jack,Colleen and Leanne Grabers

HomeLink Canada
1707 Platt Crescent
North Vancouver BC V7J 1X9


A Few Global Destinations




Argentina
Caribbean
Greece
New Zealand
USA

Australia
Chile
Iceland
Norway
Venezuela

Belgium
Costa Rica
Ireland
Portugal
Vietnam

Brazil
Check Republic
Italy
Spain
Thailand

Bulgaria
Finland
Martinique
Switzerland
Scotland

Cambodia
France
Mexico
Turkey
Wales

Canada
Germany
Netherlands
UK
South Africa

Ready to Get Started!

First:

Enter Your Property Information in the Form Below

Second:

You will receive a confirmation e-mail when it is live on the site

Third:

Enter Your Property Information onto the HomeLink Site

The Cottage Club Exchange Listings



Cottage Exchange- Back to Top of Page

Cottage Exchange- Back to Home Page