Cottage Mortgages - Your Financing!
You Are Here:
Buy a Cottage
> Cottage Mortgages



Jay Kingsbury
Mortgage Agent
Direct: 613-808-0922
Mortgage License # 11759



Cottage Mortgages
When beginning your research about
buying a cottage
and getting a mortgage research for the right mortgage that will fit your needs.
First, consider if you want to use a bank or a mortgage broker.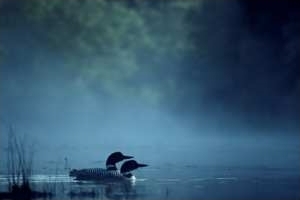 The differences between the banks and using a mortgage broker are very different.
When applying to your bank for a cottage financing the bank is strictly looking at
their rules and regulations
and they may have a lot of restrictions placed on cottage mortgages.
An Example:
Your bank has a condition that you cannot have the water supply coming from the lake.
If families are refused a mortgage from their bank, many often the mistake of thinking they cannot turn anywhere else for a second opinion.
What the bank
will often not tell people
is that you can go to a mortgage broker and they will have a lot more options.
Example of Other Conditions are:
Does the cottage have a well
Septic System
Electrical source
Heating source
Year round access
Seasonal Property
Renting?
Island Properties
As a broker, we determine your needs and wants
and then source 47 lenders, including all the major banks
and find the right lender to suit your needs....a far greater range of options.
For families that have good credit...chances are we and up dealing with a A lender (one of the major banks), perhaps even your own bank, and
get the same rate or better
than the bank was going to offer.
In all, when searching for cottage financing, I provide many more options for your family mortgage needs
Many families are under the perception that mortgage brokers specialize in working with families that may have had financial problems in the past.
Different lenders that are willing to work with people that have fallen on hard times.
However we also provide
first class cottage mortgages at the best rates
to help your family meet your goals and making your dreams a reality.
Get your financing in place before beginning your search! Don't fall in love with a property and find out you don't have the financing!
Conventional Mortgage
The same as buying your house with 20% down payment. This amount for a down payment avoids CMHC or another mortgage insurer and a high ratio mortgage.
Depending on the cottage you are purchasing you may need to have a larger down payment.
Home Equity Loan or a Line Of Credit
Have equity in your home? This is probably the cheapest source of funds to finance your cottage purchase.
VTB or Vendor Take Back Mortgage
Vendor Take Back for a Cottage- This technique has the original owner holding a mortgage on the property, just like a bank. For sellers, this may be a alternative for assisting in a sale.
Contact Jay for More Information



More Articles From Jay,
Cottage and Waterfront Mortgages


More Information About Getting a Cottage Mortgage
The Latest Information About Buying a Cottage with Cottage and Waterfront Financing
Questions and Comments from Visitors
Click below to see contributions from other visitors to this page...

Cottage Fever? Not rated yet
Across Ontario the recreational property market continues to go through roof. Industry experts predict another year in which buyers seeking a property …
Cottage Mortgages- Back To Top
Cottages For Sale - Home
Mortgage Brokers City Inc., License #11759 Mortgage Brokers City is a franchise of The Mortgage Centre. Each Mortgage Centre office is independently owned and operated. The Mortgage Centre is a division of CIBC Mortgages Inc., a member of the CIBC group of companies.
*** This is not an endorcement of the company or information provided, please conduct your own research to determine the product that is right for you***