Step 1- The Cottage Mortgages- Your Financing!
You really should consider getting your cottage financing in place!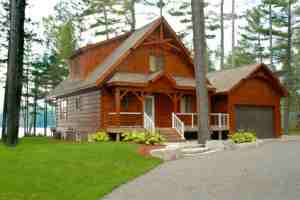 A Cottage purchase can be an emotional decision.
There really is a lot of beautiful properties out there! I really want you to know the costs and your budget.
Remember, there are numerous ongoing costs after you have completed your purchase!
Property Taxes, insurance, heat, hydro, maintenance etc...
Don't fall in love with a property, make an offer and find out you don't have the financing!
Get a Pre-Approved Mortgage
Of course,lenders begin with your credit score and an analysis of your debt.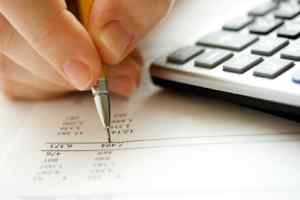 For waterfront properties mortgage lenders look at risk in a higher level.
They have come along way in the past few years for loans for waterfront properties.
That being said, the lender wants the ability to sell the property in a reasonable amount of time if a default occurs.
An Island property in a far away location 'may' not be ideal risk in a banks view.
Many variables are in play in waterfront and cottage Real Estate.
Did your bank say no? Don't give up yet, try a Mortgage Broker!
Conventional Mortgage
The same as buying your house with 20% down payment. This amount for a down payment avoids CMHC or another mortgage insurer and a high ratio mortgage.
Depending on the cottage you are purchasing you may need to have a larger down payment.
Insured Cottage Mortgages
Do you have less than 2o% of the purchase price? Check and see if you can get a high ratio mortgage.
Home Equity Loan or a Line Of Credit
Have equity in your home? This is probably the cheapest source of funds to finance your cottage purchase. This need to be explored in greater detail with your mortgage lender.
VTB or Vendor Take Back Mortgage
Vendor Take Back for a Cottage- This technique has the original owner holding a mortgage on the property, just like a bank. For sellers, this may be a alternative for assisting in a sale.
Also remember that the closing costs on a cottage can be significant also. Budget it in!
OK, first step! You absolutely know what you can afford.

Now, have a Look at Step 2- Cottage Locations


Cottage Mortages- Back To Top
Cottage Mortgages- Ontario Cottage- Home