Ontario Boat Insurance
Ontario Boat Insurance is an item that is overlooked when searching and pricing expenses for a cottage.
The cost of boat insurance may not be variable however if the provider combines this with your home, cottage and car insurance the combining the policies may result in reduced premiums.
Ensure replacement costs are included in not only your boat insurance policy but all insurance policies. There are quite a few marine insurance providors ,however, not all may have the right coverage for you.
Search around and review the policy coverage's, your savings matter , but it matters even more if you are not getting the coverage you need when required.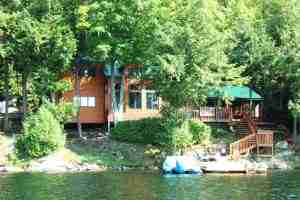 A few things to consider when looking for your boat insurance in Ontario:
Guaranteed Replacement Cost
-Does the insurance provider offer replacement cost? Repairing, replace or rebuilding your boat with quality materials is important if something happens.
Professional Training
- Is the insurance provider trained in more that just general marine knowledge. There are a lot of differences between fishing boats, pontoon boats, half a million dollar cruisers and yachts.
Loss of Use (Boat Rental)
- Some providers may offer this coverage? Summers short in Ontario and the last thing you want is your boat in the shop for 4 months.
No Depreciation on Partial Loss
-If a partial loss, if used replacement parts of like kind and quality are not available will they repair your boat with new?
Ontario Boat Insurance-Back to Top
Ontario Cottage-Home Page