Owner Sales Program
Do You Have a Premier Waterfront Property?


Maximium Exposure/ Maximimum Price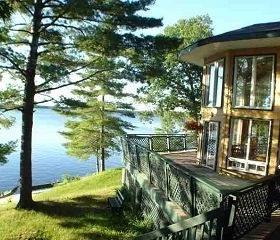 Selling Your Cottage
the tradiation way listing with a real estate agent, your property is
competing with every other property
in your price range on the market.
In fact, depending on the buyer, competing with listings that are perhaps hundreds of miles away.
Explore the Option of Creating a Shared Ownership Property.
Increase your properties exposure to:
A New Consumer Market


A More Affordable Consumer Ownership Option


Marketing Increase and Massive Exposure


Another Alternative
Conversion to Shared Ownership
- Is your property sitting vacant and your not using your property enough? Call me to discuss selling a 1/4 or 1/2 interest in your property.
Consider, if you originally paid $300,000 for your cottage and the value sitting in your property is now around $500,000.
If you sold a 1/4 interest for $125,000 or even 1/2 interest for $250,000 freeing up cash and you still owning half the property plus all of the enjoyment of 26 weeks a year weeks a year.
Contact Me For More Information





Owner Sales- Back to Top

Fractional Ownership Ontario

Fractional Cottage Ownership - Home

Cottage For Sale- Back to Home Page