Charleston Lake Ontario
Discover Charleston Lake's Cottages and Homes...
Charleston Lake Ontario,
our jewel in eastern Ontario so close and convenient to so many areas. The 1000 Islands, Brockville, Kingston, 1.5 hrs from Ottawa, 3 hours from Toronto, 30 minutes from the US border at the Ivy Lee International Bridge.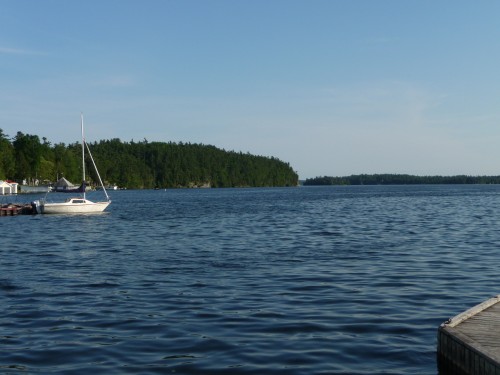 This absolutely gorgeous,
deep, clean lake this lake is sure to be loved by your family. You will want to come back again and again.
One of the best fishing lakes in Eastern Ontario with outstanding fishing for lake trout, bass (both large and small mouth), pike and numerous pan fish to keep the action going.
Charleston Lake Cottages and Real Estate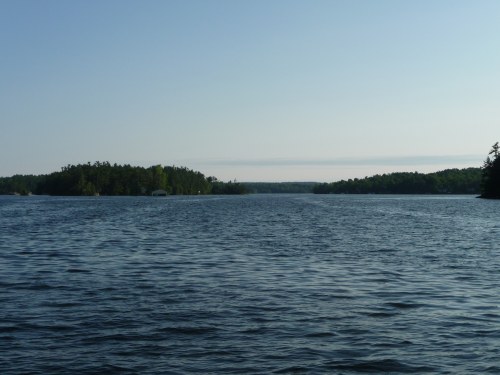 Searching for Charleston Lake Cottage Listings?
Simplify Your Search for Your Charleston Lake Cottage
Get All Listings, Existing and New Direct to Your E-Mail


Know About Every Listing and NOT MISS a Great New One


No Obligation... Helping You In Your Search


Charleston Lake
is truly one of the most beautiful lakes in Eastern Ontario. About nine miles long and four miles wide with numerous islands and bays to keep you exploring for days on end. An ideal location for day trips to the numerous towns and villages in the area as well as visiting the 1000 Islands or even the Charity Casino in , although you may never leave your Charleston Lake Cottage.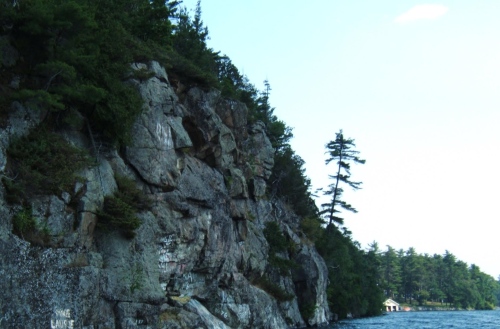 Fishing in Charleston Lake
Outstanding Lake trout fishing draws numerous fisherman and families to Charleston Lake. Hold in deep areas, during the summer fishing season numerous boats can be seen slowly trolling for the lunkers.
Shallower water offers excellent large mouth bass fishing, especially in late spring and early summer.
Smallmouth bass on the lake's rocky points, shoals and drop-offs, while largemouth inhabit its weedy bays and the backwater bays. Northern pike are throughout the Lake and can be caught around weedy and rocky cover.
Crappie and bluegill are abundant; crappie move shallow in spring, while bluegill can be caught from shore throughout the warmer months.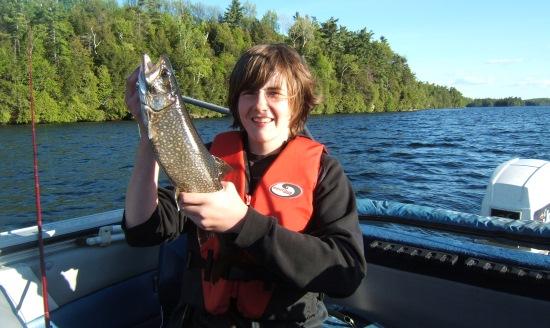 Charleston Lake Ontario Provincial Park
The southern half of Charleston Lake is surrounded by Charleston Lake Ontario Provincial Park. You can fish along the lake shore in the park, or launch a boat at the boat launch facilities.
Hiking, swimming, and canoeing are also available at the park, which offers electric and non-electric campsites, showers and flush toilets, laundry facilities and kayak or canoe rentals.
Would love to help you find your place on Charleston Lake
Peter
View Larger Map
Other Lakes in the St. Lawrence, Rideau and Kingston Corridor







Adam Lake

Big Rideau Lake

Charleston Lake

Christie lake

Clear Lake

Cranberry Lake

Crosby Lake

Dog lake

Gananoque Lake
Loughborough Lake
Lower Beverley
Mill Pond Conservation Area
Newboro Lake
Opinicon Lake
Upper Rideau Lake
Otter Lake


Otty Lake
Sand Lake
Troy Lake
The Rideau River
Upper Rideau Lake
Westport Sand Lake
Whitefish Lake
Loon lake






Charleston Lake Ontario-Back to Top

Cottage for Sale - Home