Haliburton Ontario Real Estate
Haliburton Real Estate
- Situated in the heart of Central Ontario, the Highlands is a tourist/cottage area that covers 4,025 sq. km northeast of Toronto.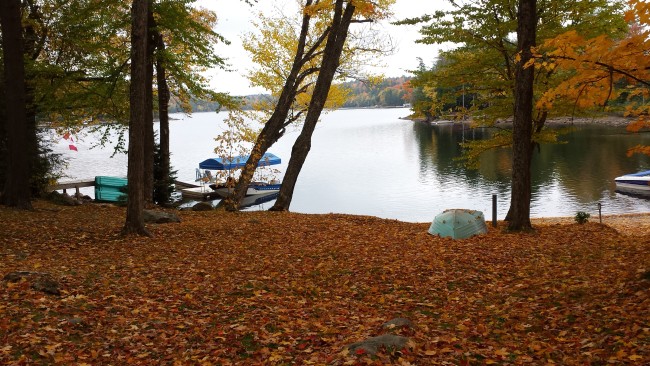 With over 600 lakes
, our Ontario cottage area provides the perfect backdrop for cottaging on waterways of any size.
This is Cottage Country at it's Finest.
The cottage and waterfront real estate market attracts cottage and home Buyers from a wide range of budgets.
From the smallest starter cottages to the up-and-coming luxury waterfront homes market - there is something for everyone!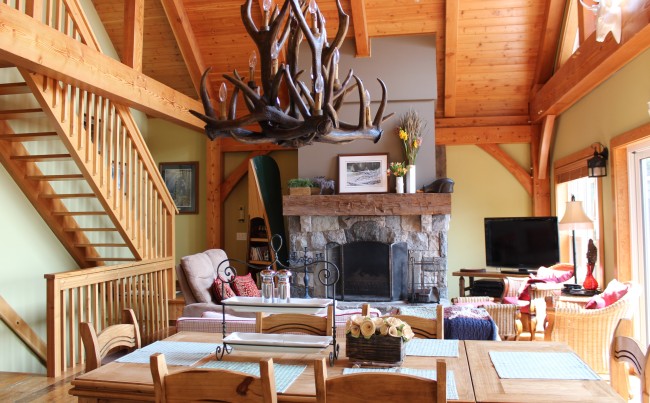 Some of the finest luxury waterfront cottages and homes can be found on lakes such as Kennisis Lake, Redstone Lake, Lipsy Lake and Soyers Lake, to name a few.
Our lakes are crystal clear and clean.
No matter if you are looking for cottages for sale anywhere in the Highlands, there is a cottage or waterfront home that is perfectly suited to your needs.
A Unique Experience Awaits You!
Come and discover the Highlands real estate market. Enjoy the breathtaking scenery, the thrill of an outdoor adventure, relaxing or enjoy the cry of the loons from your very own cottage.
The Haliburton Highlands is Named Appropriately.
Our rolling hills mixed with granite outcroppings
provide opportunities for beautiful views around every corner.
The area includes towns and villages such as Minden, Haliburton, Carnarvon, Wilberforce and West Guilford, and there are waterfront cottages in every corner!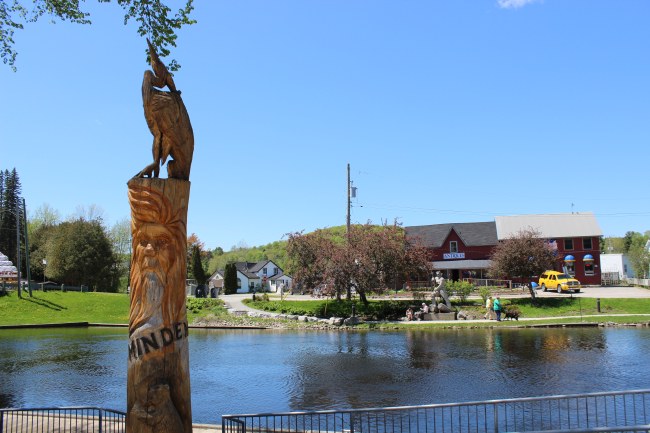 Each community has its own special draw.
A seasoned cottager
never runs out of places to explore
and activities to participate in.
Nestled in some of Ontario's cottage country's most beautiful landscapes, there are several golf courses for golfers of all skill levels.
These include Delta PineStone, Blairhampton, Haliburton Highlands, Lakeside, and Beaverbrook.
Many of Ontario's best camps
are located in the Highlands.
The camps provide youth, adults and families the opportunity to participate in activities that emphasize fun, friendship, challenge, creativity, adventure, leadership and learning.
Camps such as Onondaga, YMCA Wanakita, White Pine, Kilcoo, Medeba, Northland, Kandalore, Timberland, Adelaide, Towhee are just a few.
These camps are situated on great cottage lakes.
The Haliburton Forest and Wildlife Reserve
is the largest privately owned forest in Canada.
With some 60,000 acres of rolling hardwood forest, pristine lakes, meandering rivers, and extensive wetlands make it a nature enthusiast's dream.
The Forest offers unique outdoor experiences throughout the year, be it dog sledding, snowmobiling, and ice fishing in winter, or mountain biking, hiking and canoeing in Summer and Fall.
An amazing experience ...attend a Wolf Howl! Specialized outdoor education programs are available for all seasons.
Other amenities are the Wolf Centre, the Astronomy Centre and the Walk in the Clouds (Canopy Walk). The Forest and Wildlife Reserve is surrounded by some of our more popular cottage/tourist areas in the region.
Cottage Owner Adventures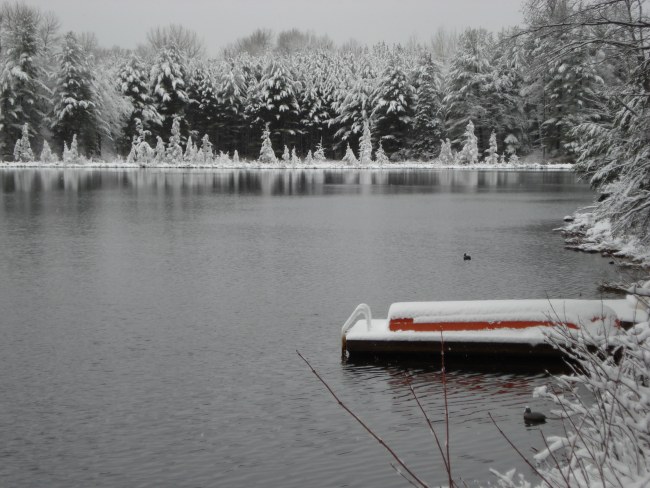 The ATV Association
promotes responsible ATV use on crown land trails during the spring, summer and fall.
The Ontario Federation of Snowmobile Clubs offers more than 500km of sophisticated groomed trails.
Explore dense forest and meandering along lakes, rivers and streams arguable some of the best trails in Ontario.
Buying a cottage in the Haliburton is not only
a summer adventure... it's year round family fun!


Sir Sam's Ski Area
offers alpine skiing with 14 runs and 7 lifts and is Haliburton's best kept secret!
Their mountain bike trail systems are amazing and they have recently added an incredible bike lift and top-notch training programs.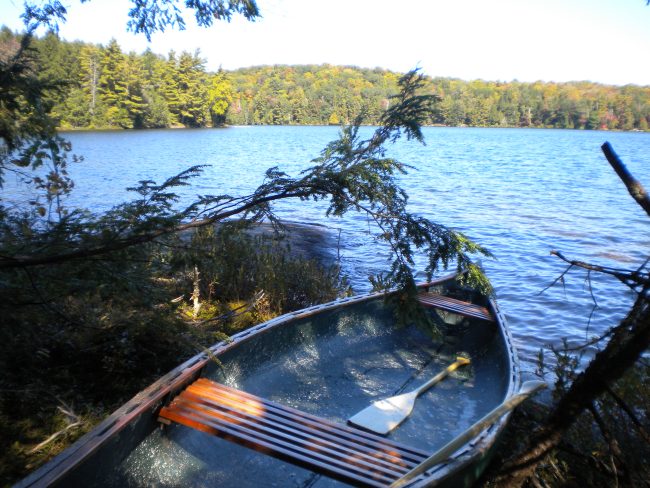 The Trails and Tours Network boasts hundreds of kilometers of trails for hiking, Nordic skiing, and mountain biking.
The Hike Festival each Fall is a phenomenal event, the largest of it's kind in Ontario with over 70 guided hikes.
The Minden White Water Preserve is the location for World Cup Class Kayaking competitions.
These popular sports have really put the Haliburton cottage for sale and our amazing real estate market into a year round adventure.
Cottage ownership in the Highlands comes to the forefront of the Ontario cottage real estate market.
and there's so much more...
Highlands Real Estate, Your Property Search
Do you need accommodations when you are spending a few days
searching cottages for sale and the real estate market?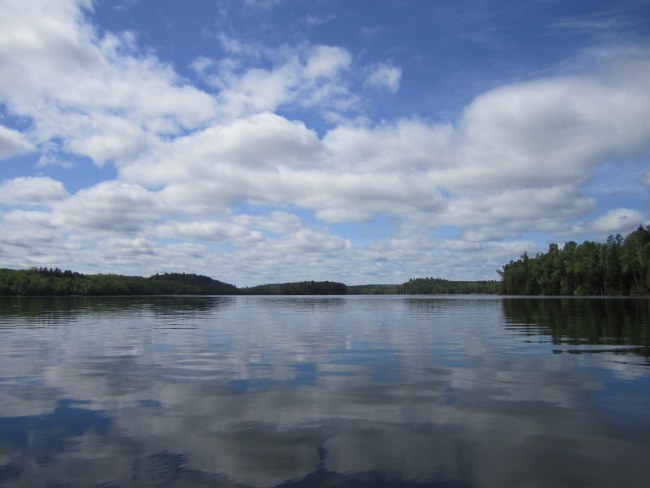 There are over 100 lakefront resorts, country inns, lodges, housekeeping cottages and Bed and Breakfast properties to stay at.
Whether you are searching for your family cottage, looking for a family oriented vacation full of exciting activities or a relaxing and romantic get-away, you will find the perfect place for your needs right here.
There are plenty of fine restaurants to enjoy.
Excellent choices such as the Domain of Killian, Sir Sam's Inn, Rhubarb, Bonnieview Inn, and Oakview Lodge that boast excellent wine lists and menus that are sure to please the most discerning palates.
Haliburton Ontario Real Estate and Lakes
Allen Lake
Bat Lake
Bear Lake
Beech Lake
Benoir Lake
Big Hawk Lake
Bitter Lake
Blue Hawk Lake
Bob Lake
Boshkung Lake
Bushwolf Lake
Canning Lake
Clement Lake
Contau Lake
Cope Lake

Cranberry Lake
Drag Lake
Eagle Lake
Esson Lake
Fletcher Lake
Glamor Lake
Gull Lake
Haliburton Lake
Halls Lake
Herb Lake
Horseshoe Lake
Kabakwa Lake
Kawagama Lake
Kennisis Lake
Kushog Lake

Lake Kashagawigamog
Lipsy
Little Bob Lake
Little Glamour Lake
Little Hawk Lake
Little Redstone Lake
Long Lake
Lorraine Lake
Maple Lake
Minnicock Lake
Miskwabi Lake
Monrock Lake
Moore Lake
Moose Lake
Mountain Lake

North Pigeon Lake
Otter Lake
Pelaw lake
Pigeon Lake
Red Pine Lake
Redstone Lake
Salerno Lake
Saskatchewan Lake
Skin Lake (Lower Fletcher Lake)
South Bay
South Lake
St. Nora Lake
Stormy Lake
Wenona
Wolf Lake
Wolfe/Billings
Wren Lake

---
We Take Your Privacy Seriously.
Your personal information is collected only to send you the additional information that you requested.
---
Ontario Waterfront Cottages.com is dedicated to everything about our Ontario Cottage and waterfront. Not limiting this site to only rentals or sales, this will continually expand to include business and tourism directories catering to cottage and family vacations.
Haliburton - Back to Top
Cottages for Sale - Home