Rideau Lakes Real Estate
---
How to find your ideal property in the Rideau Lakes Area.
Quick story...
One day a guy called me, he was frustrated and ticked right off.
He was
mad, really mad
and I was getting the brunt of his anger
... and I didn't have the faintest clue who he was.
Anyway...
He eventually calmed down and told me his story...
He and his wife had submitted an offer on a property (on Big Rideau Lake) they absolutely loved.
This was a BEAUTIFUL place.
Great cottage, stunning sand beach, boathouse and priced aggressively to sell.
The next day he got a phone call...
...and was told THEY LOST IT.
He had to sound off to someone, found my site (this one) and decided to scream at me...even though he didn't know me at all!
Nice way to start my day...the question is though...


How?


They were first to make an offer...
...here's how you can avoid this happening to you
Several KEY factors come into play:
1- Their search strategy, knowing every property on the market
2- Agency Law, who is working for whom?
3- Pricing and understanding values
...and knowing when the best properties hit the market
This is why I created this site.
The only COTTAGE and marketing program that covers across Ontario...
except... this is MY REGION...

and I know these lakes and other lakes in the area...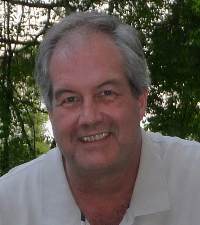 ...I live, work and play here.
This program was created to help you, as a buyer:
1-
Get every listing in the Rideau Lakes region, that is in your price range
Get a direct feed from my Broker system.


All listings
that are on the market and
prior
to the MLS® system being updated.
2
- Understand how agency law works
This is KEY FACTOR
...that is typically not explained well.
3
- Know and understand the pricing of properties
There can be a HUGE Variation
in price. The Big Rideau is the premium lake in the area, however there are a lot of great lakes that still command a premium price such as Charleston lake.
4
-Understanding more about the unique nature of our waterfront market
Conditions when buying and to understand such as surveys, shore road allowances, Right of Ways, Deeded access, septic systems, water wells and treatment and so much more...
To find out more fill out the form below. There is never any obligation
Stop Searching the MLS® system and know you will get every listing on the market
You can have all Real Estate Listings
and brand new ones immediately to your e-mail
prior to the
regardless of the listing Brokerage!
This Includes
All Rideau Real Estate Listings
on the following lakes...
Adam Lake
Big Rideau Lake
Charleston Lake
Christie lake
Clear Lake
Cranberry Lake
Crosby Lake
Dog lake
Gananoque Lake
Loughborough Lake
Lower Beverley
Mill Pond Conservation Area
Newboro Lake
Opinicon Lake
Upper Rideau Lake
Otter Lake

Otty Lake
Sand Lake
Troy Lake
The Rideau River
Upper Rideau Lake
Westport Sand Lake
Whitefish Lake
Loon lake

Gain the advantage of the best of Internet technology to find your cottage or waterfront home today!
Rideau Lakes
The Rideau Lakes are part of the oldest continually operated canal system in North America. It was originally constructed as a supply route in case of American attack (conceived after the war of 1812) and opened in 1832.
Out of the wilderness of lakes, rivers and swamps men dug and dammed sections from Ottawa to Kingston and the St. Lawrence River. There are a total of 47 locks and 52 dams creating a 202 km stretch of boaters paradise.
There are numerous lakes in the area and you are close to many towns.
This area is only about an hour from Ottawa, 3 hours from Toronto and only a short drive from Kingston.
The area is Canadian Shield with granite cliffs, pines and hardwoods ensuring a beautiful and colorful fall. The fishing in these lakes and the river system is fantastic!
Lake trout, bass, pike, walleye in areas as well as world class Musky fishing in the lower section towards Ottawa.
Rideau Lakes- Back to Top of Page
Cottages For Sale - Home