Rideau Real Estate
How To Find Your Rideau Cottage, Waterfront Home or Luxury Property
by Peter Rollings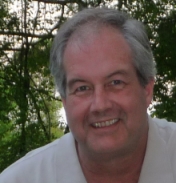 Peter Rollings-Broker
Owner of This Site
Keller Williams Solid Rock Realty

Would you like to find your cottage, waterfront home or luxury property?

Yes? Then read on to discover, without any hype or BS, the 8 Key Steps you should follow to get to your property.

Surprisingly simple, but very few families use them to their advantage... in the interests of brevity, here's a few of the major items to be aware of.
1- Your Goals-
the most important decision. How much you want to spend, the location, the lake...your ideal plans that reflect your family goals for the future.
2- Knowing the Lakes and Areas-
there are a lot of lakes and a lot of properties, determining your ideal location and getting ready to run on a moments notice as soon as an amazing property pops up
Search Rideau Real Estate and Area Lakes
3- Understanding the Market-
going beyond trying to watch the MLS® and trying to figure out the market and pricing. It's getting your ideal dream property and every listing delivered to you automatically.
4- Know that Properties Do Not Last-
sometimes a beautiful property comes on the market that is priced so well, it going to be gone in a couple days and if your serious...you need to be ready to get there first
5- Gaining A Premium Service-
understand how the real estate market works, running in cottage country takes time an sometimes patience...
this is key
...PICKING SOMEONE TO WORK WITH and how to get this person to protect your families best interests
6- It's Who You Work With-
that is on your side, working for you in your best interests and not the seller, and gives you unbiased, professional advice that you can trust
7- Understanding Due-Diligence-
Buying in cottage country is not the same as the city, what are key points to know so are you protected when you buy
8- Our Cottage Search Program-
if your ready now or very soon to buy...understanding the market, getting there first and the key step to having someone working for you and in your best interests...
WOULD YOU LIKE TO LEARN MORE?
If you apply these top 8 items, you certainly will gain an advantage over many other buyers- definitely when it comes to knowing more about the market...but I've only skimmed the surface of the best strategies you can use.
If your not working with an agent, fill out the form above or contact me direct at 613-802-0090 or
Email Peter
Rideau Real Estate- Designed specifically for cottage and waterfront buyers. Smart, fast and taking advantage of the latest technology for finding your property.
Rideau Real Estate Listings on the Following Lakes...
Adam Lake
Big Rideau Lake
Charleston Lake
Christie lake
Clear Lake
Cranberry Lake
Crosby Lake
Dog lake
Gananoque Lake
Loughborough Lake
Lower Beverley
Mill Pond Conservation Area
Newboro Lake
Opinicon Lake
Upper Rideau Lake
Otter Lake

Otty Lake
Sand Lake
Troy Lake
The Rideau River
Upper Rideau Lake
Westport Sand Lake
Whitefish Lake
Loon lake

All listings and new ones delivered straight to your e-mail
Get started now...
The Rideau Real Estate, Rideau River and Rideau Lakes Township
is located in Eastern Ontario from Ottawa though Kingston.
This historic area boasts huge variety of recreational activities. From exploring Ottawa and the Rideau Canal, fantastic boating, fishing, hiking, swimming, fantastic golf courses, hidden villages, restaurants and so much more.
Why This Form?
The Rideau Area crosses three real estate boards,
Rideau St. Lawrence, the Kingston and the Ottawa Boards.
Filling out the form below authorizes us to provide you with a direct feed to our system.
What that means:
Your name and e-mail is added to Database
Your Property Search Criteria is Added
Your Price Point is Added
Then,
every listing on the market
from the real estate boards are delivered to you, expect quite a few at first.
Now, as new properties are listed, regardless of Brokerage they are
sent to you automatically
days prior to the MLS®system updating.
This search covers all Rideau River and Area Lakes Cottages for Sale, Waterfront Homes or Rideau Luxury properties!
---
The Rideau Canal
Beginning at the Ottawa River and reaching through Ottawa, the Rideau Canal spans 202 kilometers (125 miles) and includes the sections of the Rideau and Cataraqui rivers, as well as numerous pristine lakes.
The Rideau Lakes are part of the oldest continually operated (still by hand) canal system in North America.
It was originally constructed as a supply route in case of American attack (conceived after the war of 1812) and opened in 1832.
Out of the wilderness of lakes, rivers and swamps men dug and dammed sections from Ottawa to Kingston and to the St. Lawrence River and The Thousand Islands.
There are a total of 47 locks and 52 dams creating a 202 km stretch of boaters paradise.
A Boater's Dream Come True!
In the warmer months, boaters from small fishing boats to luxury cruisers (up to 90 feet in length and 22 feet in height) owners enjoy cruising the Rideau Canal.
Boat tours are also offered along the Rideau Canal in the city of Ottawa and on the Big Rideau. Many recreational boaters making use of the canal between Ottawa and Kingston navigating the canal with ease.
Rideau Real Estate and the Area Lakes
There are numerous lakes in the area and you are close to many towns.
This area is only about an hour from Ottawa, 3 hours from Toronto and only a short drive from Kingston.
The area is Canadian Shield with granite cliffs, pines and hardwoods ensuring a beautiful and colorful fall. The fishing in these lakes and the river system is fantastic!
Lake trout, bass, pike, walleye in areas as well as world class Musky fishing in the lower section towards Ottawa.
Rideau Lakes Township
The Township of Rideau Lakes
is located south of Ottawa and north of Kingston. The beautiful Rideau Lakes area is made up of numerous scenic and attractive villages including Westport, Chaffeys Locks, Chantry Crosby, Elgin, Jones Falls, and Morton.
Boasting a wide variety of recreational activities,
the Rideau Lakes area offers fantastic boating, fishing, hiking, swimming, beautiful golf courses and so much more.
Supporting the lake and watershed, The Big Rideau Lake Association helps home and cottage owners with environmental, recreational and governmental affairs coupled with lake safety.
If you are making lake or waterfront living your priority,
consider this search system for Rideau Real Estate. Many would be buyers place buying a Rideau Lakes cottage or home
at the top
of this areas house hunting list!
---
The Rideau Real Estate Area of Ontario
View Larger Map
TheCottageClub is dedicated to everything about our Ontario Cottage and waterfront. Not limiting this site to real estate and sales, this will continually expand to include business and tourism directories catering to cottage and family vacations.
This page covering the Rideau Real Estate covers the Rideau Lakes Cottages and surrounding area also can also cover the lakes and areas of Adam Lake, Big Rideau Lake, Charleston Lake, Christie lake, Clear Lake, Cranberry Lake, Crosby Lake, Dog lake, Gananoque Lake, Graham Lake, Lower Beverly, Mill Pond Conservation Area, Newboro Lake, Opinicon Lake, Upper Rideau Lake, Otter Lake, Otty Lake, Sand Lake, Troy Lake, The Rideau River, Westport Sand Lake, Whitefish Lake, Crowe River and Loon lake
Rideau Real Estate - Back to Top
Cottages for Sale - Home