Cottage Docks
You Are Here:
Buy a Cottage
> Cottage Docks
Visiting the cottage docks, perhaps the first place you check out when searching for a cottage!
This is where you see the wide open expanse of the lake, the waterfront and the view.
Apart from the cottage
, this is where you will pause and reflect (and park your
boat
) Time to consider having this property for yourself.
When you are looking at the dock consider a few things.
How is the condition?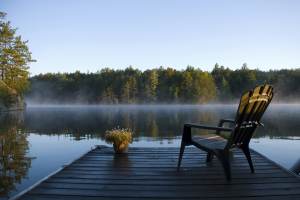 Do you plan on installing a bigger dock or replacing the existing one?


Time for some more homework!
Local bylaws,
provincial, federal and environmental authorities can all play a role in what you are allowed to do at the waterfront.
It does ultimaltly depend on your location. The Thousand Islands are a lot different than the Haliburton Highlands.
Many docks and maybe boathouses are older and in need of repair or replacement, check to see what your options are.
Many areas may forbid the replacement of the existing structure.
Fish and wildlife habitat
is closely monitored and the construction of any shoreline structures and docks should be approved by the appropriate authorities.
These can include the local municipal office, The Ministry of Natural Resources and the local Conservation Authority.
There are professionals in the area, including perhaps your Realtor, that have a wealth of knowledge but it is best to do your own research.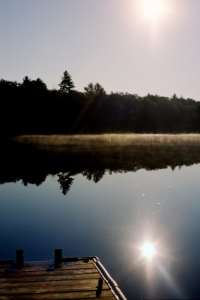 If there is something that I have tried to stress thoughout this website is complete your own due-diligence.

If a mistake happens or something is missed,it is your problem.

If it is a new dock there is a clause to include in your offer of purchase that states:

...that the dock (and boathouse, pier) has received all necessary approvals from the Ministry of Natural Resources, the Federal Government under the Navigable Waters Protection Act and from all other relevant authorities...

Follow up any questions you have on any issues surrounding your purchase.


Cottage Docks-Back to Top
Ontario Cottage-Home