Cottage Expenses before you buy!
You Are Here:
Buy a Cottage
> Cottage Expenses
Pre- Purchase Expenses!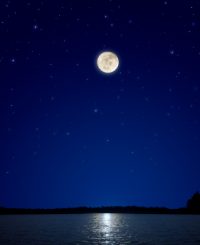 Cottage expenses 'before'
you purchase can vary depending on the location and property!
Remember, be very careful making an unconditional offer!
When you are getting ready to submit an offer to buy a cottage consider the information that you have and that can be provided to you.
No matter if it's a FSBO, a Realtor® or a long lost friend that you are buying the property from!
Do you have questions about the property?


Is there a lack of information provided?


Do you need more information from the township or other authorities?

Your offer to purchase should have conditions that protect you if a problem found with the property!
Once you have a firm and binding offer, if you find problems (without the appropriate conditions) you may be in trouble.Trying to walk away at this point could result in court and lot of legal fees with no guaranteed outcome.
The list below is to give you an idea of other pre-purhcase expenses that may come up. Your own research and the property selected might require you to follow up with further work.
Survey: This is the first of your cottage expenses list and maybe the most important! Many cottage properties have never had a survey done.

Title Insurance can cover many of the aspects of the unknowns, however please review with your Realtor® and lawyer.

The seller does not have to pay for this. If you really like the property ensure that the building, any outbuildings, boathouses, driveways etc. are within your property lines.

Expect to pay but try and negotiate this into the offer.


Cottage or Home Inspection: A building inspection by a professional home inspector. A proper inspection of the building should take several hours and you should be provided with a detailed report on the building structure and any deficiencies the inspector finds.



Plan on being there!




Septic Inspection: its usually only a couple hundred bucks.A septic professional will pump, inspect the tank, and conduct a flow test to ensure there is no blockage in the tile beds.

Be there during the inspection, ask questions about the system.


Heating systems: How is the property heated, oil, gas, propane, electric, wood or a combination? How old is the system? Does it have an oil tank? Today insurance companies are becoming very cautios about oil due to enviromental concerns. Use extreme caution on an older property that could have a buried oil tank!


Property Taxes: Taxes in cottage country have increased to the point where it has put a tremendous strain on cottage expenses for many families that have owned properties for years. A property listed through Real Estate will have the current tax information. If it is a private sale ask for this information.


Insurance: your offer to purchase should contain a condition regarding obtaining insurance coverage. Check with your insurance company before finalizing your offer to purchase. Some companies may require regular inspections of the property.


Property and Building services: Is your property is going to be left vacant for long periods? Do you live several hours away? You might need a Property Management Company or caretaker services.

Closing Costs as with any Real Estate purchase there are a variety of closing cost that are adjusted by the lawyers on closing.


Utility expenses same as your home, ask the vendor for a list of annual bills and receipts to get an idea of the historical costs of running the property.


Road Maintenance Fees: If your property is not on a municipally maintained road (look into this also) find out the costs of any maintenance fees, many cottage property owners share the costs of maintaining the roads.


Travel Costs: When looking for your property remember the time it will take to get there. If you are driving three hours for only several weeks a year it might not matter that much. If you plan on going every weekend this cost will add up, budget for it.


Additional cottage expenses can be easily overlooked, and this list is by no means complete. Keep notes and records of all properties you look at.
A complete list of your cottage expenses, known and planned can provide a budget guideline into the future.
Cottage Expenses- Back to Top
Ontario Cottage - Home Page