Cottage Insurance!
You Are Here:
Buy a Cottage
> Cottage Insurance
Cottage Insurance : Your Offer to Purchase should contain a condition regarding obtaining satisfactory insurance coverage.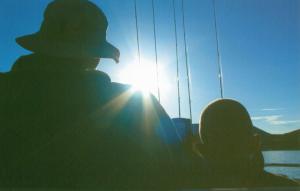 In most cases
this is an item families take for granted and assume that their present insurance company is the best way to go. Don't be a family that gets surprised by this!
Coverage can vary greatly and sometimes may surprise you, depending on your property purchase and the location.
Check with your present provider
before even submitting the offer, ask about special criteria they may have. Some companies will require regular inspections of the property.
Insurance costs for your cottage will vary and have more stringent criteria than for your home. Prices will vary depending on the property, the building, location, style and heating types.
As properties are quite often left empty for long periods of time they could bee subject to theft and vandalism.
The remote location of many and distance from a fire hall may result in a total loss of the property, yes this means a higher premium.
Don't forget about the toys!
You may find that coverage on
boats,
fourwheelers and jet skis with your present provider may be too expensive or they may not cover everything! You may need to shop around.
Contact your provider early into the process of looking for your property to ensure that you can get the coverage you need and at the best price.
Cottage Locations
Cottage Insurance - Back to Top
Cottage Insurance- Ontario Cottage- Home