Cottage Insurance ensure you can get coverage!
Cottage Insurance: your offer to purchase should contain a condition regarding obtaining insurance coverage. Coverage can vary greatly and may be difficult, depending on your property purchase and the location.

Check with your insurance company before finalizing your offer to purchase. Some companies will require regular inspections of the property.

Insurance costs for your cottage will vary and have more stringent criteria than for your home. Costs can vary depending on the property, the building, location, style and heating types.

As cottages are quite often left empty for long periods of time they could bee subject to theft and vandalism.

The remote location of many and distance from a fire hall may result in a total loss of the dwelling.

Your first attempt for a quote is with the company that is providing your primary coverage for your home and auto to ensure they can provide a comprehensive package.

If they are not able to provide this, begin shopping around to other brokers to find the coverage you need.

Contact your provider early into the process of looking for your property to ensure that you can get the coverage you need.



Cottage Insurance-Back to Top

Cottage Insurance - Back to Home


---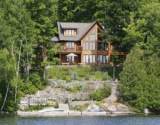 COTTAGE SEARCH
BUYER PROGRAM
---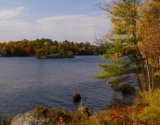 SELLING?

---
What's New
THE ONTARIO
LAUNCH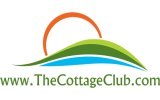 Discover More About
Ontario's Cottage Country
---
< >